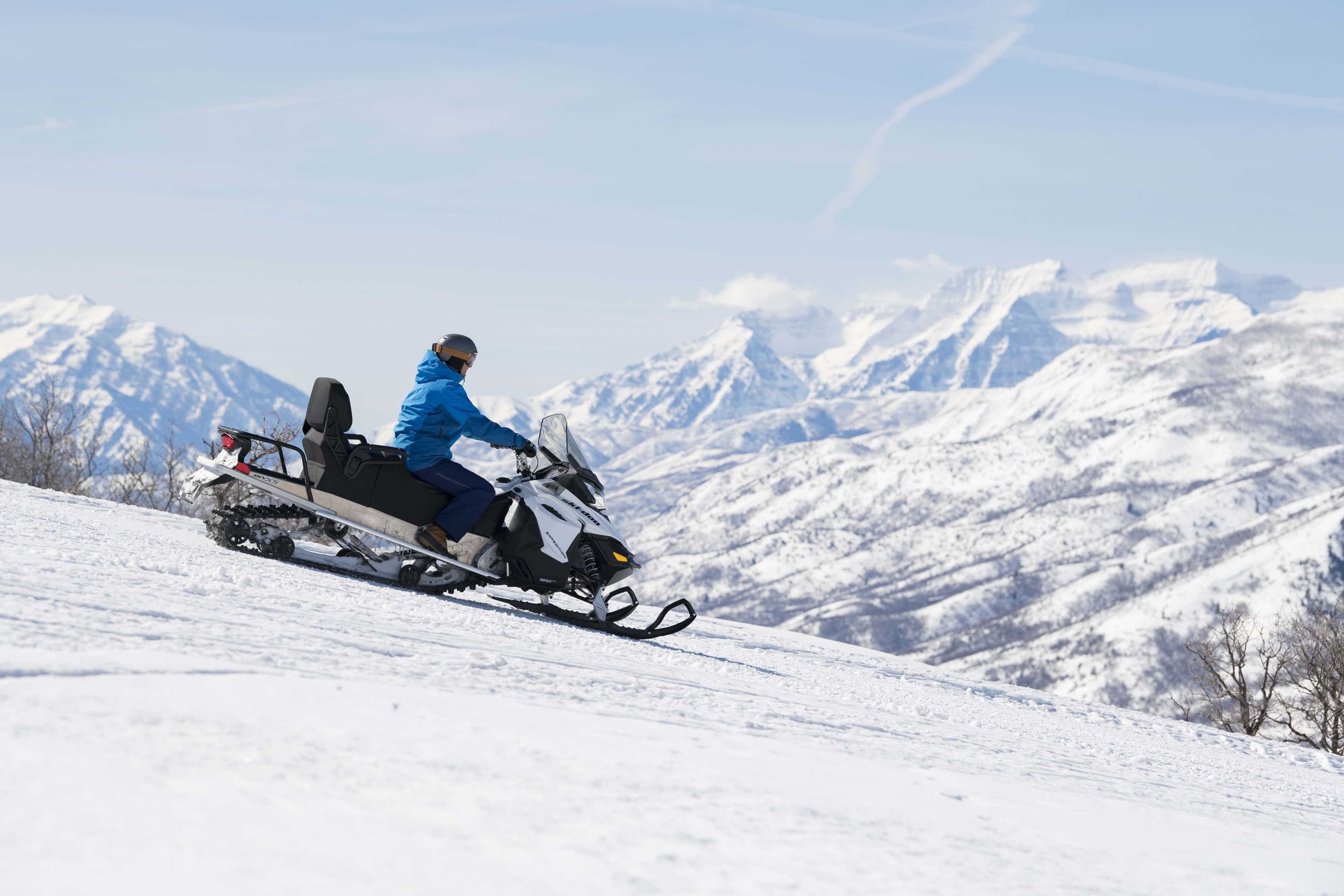 A wide variety of exciting winter sports can be enjoyed in Utah – but there's nothing quite as thrilling as going full throttle on a snowmobile on one of Park City's scenic backcountry trails.
The city is a popular snowmobiling destination due to the terrific selection of top-quality snowmobile touring companies in and around the area, ideal for guests of all ages and experience levels. Snowmobiling in Park City isn't just for adrenaline junkies — it's fun for nature lovers as well, as it offers great opportunities to catch a glimpse of native wildlife, including moose, elk, and deer.
Ready to embark on an unforgettable snowmobiling trip in Park City? Here are some of the best snowmobile tour companies and venues for you to check out:
One of the highest-rated snowmobiling destinations on Tripadvisor and Yelp, Park City Peaks is a sprawling 60,000-acre private ranch in Oakley, located just a quick drive away from Park City's Historic Main Street.
Park City Peaks' snowmobiling trails get consistent snow conditions all season long, as they're perched atop one of Utah's highest elevation points at 11,000 feet, getting as much as 30 feet of snow annually. They're also the largest private mountain ranch in Utah, which gives visitors access to more terrain than all other winter recreation tour companies combined, along with an amazing variety of trails featuring massive bowls, scenic river valleys, and soaring peaks.
North Forty Escapes is a 3,000-acre private ranch boasting a network of trails featuring a mix of picturesque river runs, expansive open meadows, mountain ascents, and single-track trails zipping through aspens and pines. In addition to snowmobiling, North Forty Escapes also provides dog sledding tours, snowshoe tours, and romantic sleigh ride dinners.
Park City residents and visitors can take a free shuttle service to get to the North Forty Escapes ranch.
Cruise through Utah's stunning winter landscapes on a snowmobile at Lofty Peaks Adventures, located just 15 minutes away from Park City. Snowmobilers at Lofty Peaks get access to trails winding through two mountain ranges (Uintah and Wasatch), passing through several serene lakes and scenic meadows.
Lofty Peaks Adventures has been in the business for more than 25 years, and is one of the oldest and most popular snowmobiling destinations in Utah thanks to their perfect combination of breathtaking scenery, top-quality equipment, excellent terrain, and world-class service.
Take in stunning panoramic views of the Wasatch Mountains by going on a snowmobile tour led by the experienced guides of Red Pine Adventures. Encompassing more than 1,000 acres of privately owned land, Red Pine Adventures boasts groomed trails meandering through sweeping alpine meadows and forested mountain terrain with deep powder snow, treating visitors to an exhilarating experience across an enchanting winter wonderland.
These are just some of the many world-class snowmobiling destinations you can find in and around Park City!
Choose from the finest selection of Park City homes for sale today! Get in touch with Team Schlopy today by calling (435) 640-5660 or send an email to info@teamschlopy.com