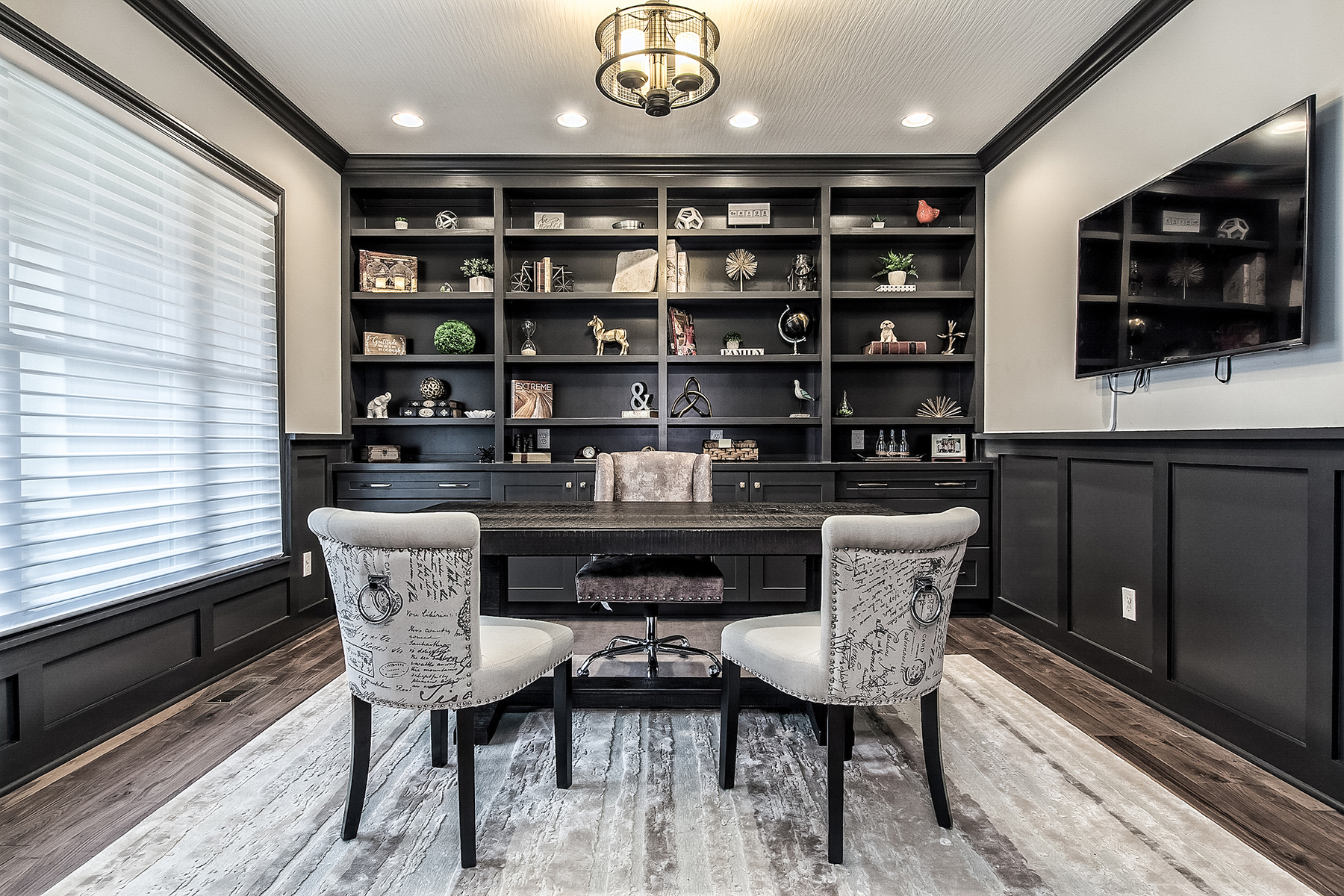 Being able to create a home office exactly the way you want it is one of the benefits of working from home. You'll have full control over how things look, with no one to tell you otherwise.
Even so, you need to make sure that your home office design choices are smart, stylish and, most importantly, conducive to your productivity. Here are five of the best home office design tips to implement.
Find a private, quiet space
A well-placed home office is essential to your being able to achieve your daily work targets. That's why careful thought must go into selecting its location. A spare room is ideal: you can work in a dedicated space and shut the door behind you to prevent non-work-related distractions. Similarly, at the end of your workday, you can more easily "leave your work behind". Do you plan to hold meetings with clients in your home office? If so, you should plan for a location near the front door for the sake of convenience.
Allow plenty of natural light
Natural light improves productivity. A brightly lit space can help reduce eyestrain, headaches, and drowsiness. You should ideally have at least one window in your office space that will allow the sun to stream into the room. If you can't soak up the sun's rays, use full-spectrum light bulbs that mimic the effects of natural light to light your home office.
Don't skimp on your chair
You'll likely spend a lot of time sitting in your home office, especially if you do most of your work on a computer. Given the long hours at your desk, you would do well to ensure your chair isn't just comfortable but also promotes a straight spine and provides adequate lumbar support. Depending on your type of work, you may also need a chair that swivels, rolls, and comes with multiple adjustable features to help you find the most suitable working position.
Have plenty of organized storage space
Science may say a messy desk is a sign of intelligence and creativity, but a disorganized workspace leads to misplaced documents and increased stress, not to mention lost productivity. Save yourself from all the trouble that a messy desk can cause by making sure your office has adequate organizational and storage space. Paper trays, filing cabinets, desktop organizers, waste baskets — these office essentials not only allow you to enjoy a clutter-free workspace, they also tell clients, guests, and visitors that you mean business.
Always think of what your home office says about you
Your customers will judge your business from the appearance of your office. That should be reason enough to keep it neat and clean. Even if you're not one to entertain your clients at home, you find that pleasing aesthetics and good office design promotes efficiency and precision at work. If you constantly feel stressed or distracted, your messy office's vibe could be the culprit. There's no need to be a total neat freak, just make sure the atmosphere inspires you to do the work that you need to do.
Looking for a new home with a home office that suits your lifestyle and preferences? Team Schlopy, the local market experts, can help in this regard. Feel free to call the team at (435) 640-5660 or email info@teamschlopy.com today to connect with one of our friendly and knowledgeable team members.