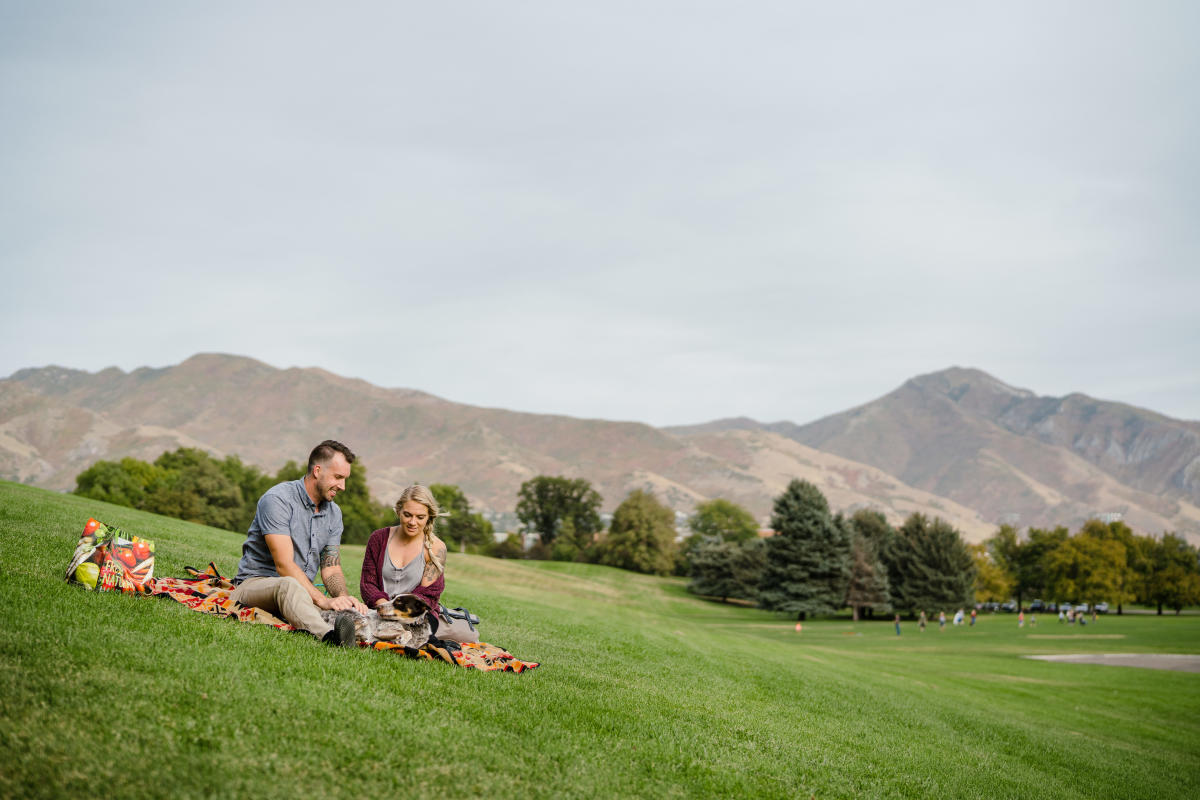 With the COVID-19 vaccination program well under way in Utah, many parts of Utah are reopening and just in time for the summer. Here are five essential tips that will help keep you COVID-free as you enjoy what Park City has to offer this season.
Best practices are still best
A year into the global pandemic, the simple reminders that health experts have handed down to the public are just as relevant and practical today as they were in the early days.
When you're out in public, make sure to observe social/physical distancing of at least 6 feet. Practice proper handwashing with soap and water as much as possible. If you can't, disinfect with alcohol or sanitizer. Avoid touching your mask and your face.
While Utah has lifted its public health mandate for using face masks in public spaces, each establishment might still have their own health guidelines regarding face masks. It would benefit everyone to respect these guidelines upon entry, especially if you're going in an enclosed area. At restaurants, only remove your mask when you're about to eat. Wear it as soon as you've finished eating.
Choose outdoor activities in wide, open spaces

According to health experts, selecting outdoor activities limits the risk of exposure to the virus compared to doing the same activity in an enclosed, indoor setting.
Why not go for a walk or run on a trail instead of getting your health fix inside an enclosed gym? Biking is also a good option for physical activity outdoors. Remember to select parks and trails with minimal crowding and remember to maintain social distancing.
Call ahead before making any plans

While it's true that most businesses are open now, it would still be wiser to call ahead to check with the establishment prior to making plans. Inquire about schedules, business hours, as well as health policies beforehand. It will save everyone's effort, time, and keep disappointment and frustration from ruining fun plans.
Look into disinfecting gadgets for the home

There are a slew of high-tech devices in the market that can help you disinfect, not just yourself, but your home and your gadgets.
One device to check out is a UV phone sanitizer. These come in handy sizes so you can take yours just about anywhere. Some of these UV sanitizers are very stylish, too! Just pop in your phone, leave it inside for five minutes, and it comes out sanitized and free from any virus or bacteria it may have picked up while it was being used outside.
Always have these inside your bag
Do a quick check before heading outdoors. Hand sanitizer? Check. Cloth face mask? Check. Travel tissues? Check. It never hurts to take the extra minute to make sure you have these basics before going outdoors. Once you've gone through the checklist, it's easier to head out and enjoy the summer worry-free.
Got any more questions regarding health guidelines in and around Park City, Utah? Get in touch with Team Schlopy today by calling (435) 640-5660 or send an email to info@teamschlopy.com.